Tony the tour operator came so close to his tourism business dream turning into a nightmare…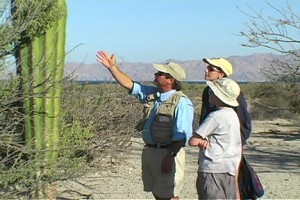 Although online inquiries and sales used to be good, things dropped off… Tony was struggling and was not sure what to do. 

But using the first three tourism marketing tips in my last Travel Business Success blog post and the three travel business and marketing tips below, his travel business dreams were much more fun.
Now he knows where to focus his time and money to generate quality leads and profitable sales both on and off line.
If you are a independent tour operator, lodge, resort, travel agent, small cruise ship or destinations and you are not getting enough leads and sales from your travel marketing, you need these 6 critical tourism marketing tips to survive and thrive in 2014.
 Here's a quick summary of the first 3 tourism marketing tip areas guaranteed to increase your sales. Access part #1 here.
1:   Marketing & Lead Generation
2:   Sales Conversion: How to Sell & Book More Trips, Rooms or Arrivals



3:   Social Media and Community Building
4:   Customer Service is Tourism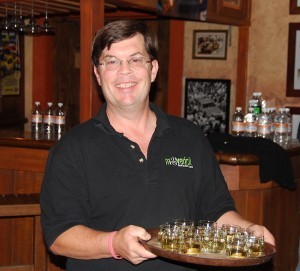 Having been in the adventure travel & ecotourism business industry for over 20 years, I've been blessed to work with some really cool trips and amazing operators and destinations. Mountain biking in Mongolia, sea kayaking on Lake Titicaca Bolivia, hanging out with Richard Branson on his private island in the Caribbean, dog sledding on ancient Eskimo trails for over 100 miles, petting a 40 ton friendly Baja whale, cage diving with Great White sharks and countless other incredible global experiences.
What do these all have in common? Customer service.
I've got a client who has the most amazing eco-adventure Lodge. Way off the grid, loaded with wildlife, incredible abundant oceans, great amenities and some of the best stargazing you will ever see.
The problem is that his staff is not that committed to quality customer service…
His tripadvisor reviews are often missing the mark because of fair to poor service or poor communication, not the amazing natural environment which guests love.
Granted he's got great facilities, the food is good and there is a bunch of outdoor equipment for guests to enjoy. The problem is his staff is not trained well to teach people how to use the equipment and nobody's willing to take a leadership role. When something is broken, nobody's willing to step up to fix it…
This is a big challenge since the owner lives 400 miles away and seldom gets down to the eco-Lodge…
Can you relate or have you seen this in your travel businesses?
After digging into these operational and customer service gaps with me, he admits he has not done a good job at specifying in the writing the duties of each staff member. He now also recognizes that he has not actively communicated on a regular basis with his key staff.
If you don't know how your staff is representing you and your business, you have a problem…
"Great hospitality & customer service requires active leadership."
So this client has started an operational checklist for key staff positions and daily short satellite phone check-in calls with his lead guides.  Not only are things operating better, customers and staff are happier, and most importantly, so is he. Plus his tripadvisor reviews are more numerous and better!
We are in the life enhancing business. We are selling the invisible.
Constantly invest in you and your staff's management, communication and leadership skills. I guarantee your customer service will improve, and so will your referrals, repeat business and profits.

5:  Tourism Marketing Tips for Technology 
There are three things you can count on in life; death, taxes, and change. And with technology that has never been truer.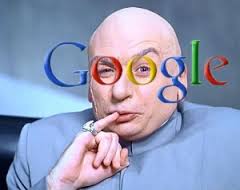 Technology and travel marketing go hand-in-hand. You can't know everything about technology and the Internet.  So focus on things that will give you quality website traffic, build your social media community and keep you in touch with prospects and alumni.
Website traffic is a blessing and a challenge for all travel marketers. You're going to get online traffic organically through your search engine ranking and many other online channels (see below), or through online advertising like Google ad words. I think a blend of both is wise, if you do it right.
The more sources of traffic that you have coming to your website, the more you are diversified and not relying just on search engines.
Did Google's panda, Penguin, or Hummingbird updates impact your travel website?
I was and so were many others like you.  Work on developing traffic and technology in the areas below and you will have more traffic, leads and sales guaranteed.
The best sources of organic website traffic I like is a blend from:
Search engines: Google, Bing and Yahoo
Social media: Facebook, YouTube, Pinterest, Twitter, Google+
Email: opt in list that you communicate with 1 to 2 times a month
Travel review sites: Tripadvisor, FlipKey (Lodging) and others
Publicity: Almost any online and off line articles with links to your site
Mobile: You have to add a mobile option to your travel website for sure or you will lose out on over 50% of traffic
 The best sources of paid advertising online traffic I like is a blend from:

Google Adword: Pay per click advertising

Facebook: " Native ads" which are "Promoted Posts"
There are many other paid channels of online travel advertising, but I recommend you focus on just a couple and learn how to do them right. The problem is most people do not do the paid advertising correctly and waste a lot of money and time.
For Google adwords advertising help I recommend Perry Marshall's Definitive Guide to Adwords Advertising. If you are doing any paid advertising in Google or other pay per click channels, you need to get his guide. It will save you tons of money and time, and more importantly, provide you qualified leads that you can profitably convert into sales.
Have you noticed that Facebook is reducing how many people you reach or see your updates?  It is probably a move by them to generate more advertising revenue. Stay tuned for updates and recommendations on Facebook travel advertising.
Internet travel marketing and technology is an area I will constantly address, bring in more experts and make recommendations to advance your online travel marketing.
"Because the Internet is evolving so fast, if you don't keep up with it at some level, or have someone on your team who does, you will lose ground and go backwards…."

 
6:   Travel Marketing and Business Education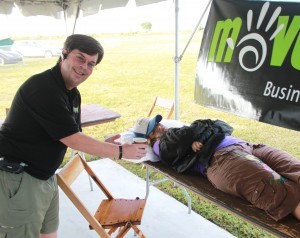 I know all these tourism marketing tips can be a little overwhelming…
Good news. You don't have to know it all.
I recommend you look at the five tourism marketing and operation areas in this two-part article and ask yourself:
What's working?

What's not working?

What is one thing you need to learn more about now?
Instead of trying to fix it all, just pick one or two areas from your list of what's not working or what you need to learn more about, and focus on that.
If you're not sure on how to solve something or where to find the answer, you can start here in my Travel Business Success blog by searching for a specific topic, or use the category list on the right-hand side.
There are over 150 articles, videos, case studies, podcasts and infographics on my travel, tourism and hospitality business centered website. Plus I will be adding more all the time, and responding to your questions, comments and requests.
 "There's an old saying that says; "you can't improve what you can't measure" which is very true."
 So as you review what's working and what's not, make sure you start documenting where you are now and progress over time as you apply these proven tactics.  Then you will know which areas to improve to get the biggest bang for the buck!  This is especially true with all online travel marketing.
Stay tuned for the next Tourism Marketing TV episode:
7 Key Performance Indicators (KPI's) for Profitable Online Tourism Marketing
Thanks for your Facebook sharing, Liking, Adding me to your Google+ circles, "+1ing", tweeting & Pinning on Pinterest, Comments & Questions always welcome.