How many of you think that if you just had better ranking or increased website traffic, you would book more trips, fill more rooms or increase arrivals?
A bet a lot of you.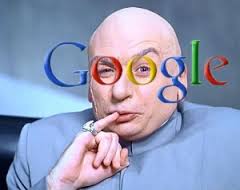 This is only partially true…but mostly an illusion that can get real expensive and fast. And even after spending a bunch of time and money trying to increase leads and sales, you may not have much to show from your big investment…
Can you relate?
Nobody knows what Google is going to do next with their search engine algorithms… That's why I recommend you invest in proven travel website marketing that you control. It is more fun and profitable too.
Below are three tips and tools that can help you more than double your leads and sales – and without ANY increase in ranking or traffic.
Click on the audio player below to listen to this short audio tips I did for my Australian associate Manny Papadoulis host of the iTunes podcast Tourism Briefs.
Download MP3 Travel Website Marketing Tips Here
Travel Website Marketing Tips Highlights & Case Study
1.    Sign up for a FREE Google Analytics account
Why measuring monthly your travel website site and visitor web use in Google Analytics is key

You cannot improve, what you can't measure.



2. Measure your monthly leads, source of leads and what converted to sales.
Then you can easily calculate your " Lead" & Sales conversion rate". Plus then you'll know where your best leads and sales are coming from.




 
#3   it's all about Conversion: So how much more can you make in sales & revenues by just increasing conversion?  Here's an example:
To keep it in alignment with many of your travel websites, I have used some conservative numbers based on 1000 monthly website visitors and US$500 gross income per sale.



Many of you may get about 4% of total web visitors turn into leads

1000 web visitors
 x .04
40 leads from your travel website  
If you convert 20% of those 40 into sales. 
40 Leads
x .20
8 sales monthly x US$500  = $4000 or US$48,000 per year
How to Increase Sales US$60,000 Without Much Effort or Cost
Here is how small improvements in your travel website marketing lead and sales conversions, with the same amount of web traffic, radically increases sales & revenues:
So what if you increased your leads to just 6% of total web visitors?
1000 web visitors
 x .06
60 leads from your travel website
Then if you convert 30% of those 60 into sales, look what happens:
60 leads
x .30
  18 sales monthly x $500 per sale  = $9000 x 12 = $108,000
This is a $60,000 difference every year just by making small copy and layout improvements (that tap into proven "mental triggers") on your website to increase both lead capture and sales conversions. The secret behind these "mental triggers" is called "Social Proof".
What is Social Proof and how does it increase lead generation & sales conversion on your travel website?
One of the best ways to communicate "social proof" is with word of Mouth advertising, testimonials, awards, and reviews in tripadvisor and more. This Nielsen study proved that this is the most effective and trusted form of travel advertising. That is why you should put your focus in creating a "Travel Website That Sells" before you spend a lot of effort and money on SEO.
What is a "Travel Website That Sells"?
To achieve a "Travel Website That Sells" you must tap into travel shoppers' mental triggers. They want to know in about 7 seconds that you are:
Experienced

Provide quality experiences and service

And safety is your #1 concern.
There are many more proven elements that go into profitable travel website marketing and a travel website that sells.  The good news is most of them are simple and easy, even if you are not Internet marketing savvy.
To learn more about how radically improve your website leads and sales conversions fast & easy using these proven "mental triggers", check out my Tourism Marketing Success Online program.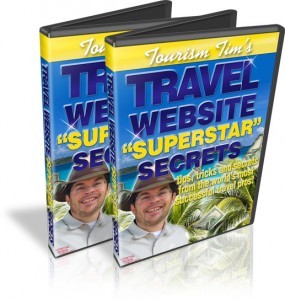 Be sure to watch the short videos and read comments from fellow tourism professionals and what they experienced about generating more leads, sales and profits by tapping into "mental triggers* and using social proof in their travel website marketing.  (These happy customer comments are also great samples of "Social Proof")
This top selling program will show you how you can increase sales online fast & easy… using ideas that you can implement in less than two hours, even if you have no experience in Internet marketing. It is comes with a 60 Day Risk free trial, 100% money back guarantee.
What is your experience with spending money on search engine ranking and increasing sales? Has it profitably increased your sales, bookings or arrivals?

Thanks for your comments, questions and sharing this blog post using the social media sharing buttons below