* Attention Current & future Tour Operators,  Travel Agents, Hospitality & Destination Professionals *

 — 2017 Tourism Industry Business Survey Summary —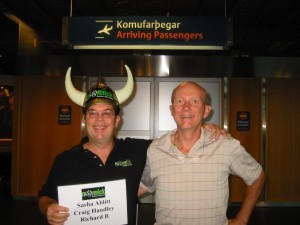 I finally tallied the results from the 2017 tourism industry business survey I sent you, plus I want to announce the grand prize winner below. You may be surprised by the results…
Here's the sad truth: 
A vast majority of your global tourism, travel and hospitality peers have the same challenges and questions like:
Why after so many years, I am still not doing too great with my tourism business?

I feel confused and not sure what to do to grow my travel business?       

         

I feel frustrated because I still don't have higher search engine ranking or website traffic I need?

And what's up with social media and reviews sites? Are they a blessing to help bookings or demons in disguise?
If you can relate to any of these questions, you are not alone…

And if these are not your challenges, I bet you are one of the many subscribers whose business continues to grow and prosper. Way to go!  
I've got some good news for you below.
Based on the 2017 Tourism Industry Business Survey we ran earlier this year, these questions and feeling where some of the top things holding tourism professional back from booking more trips, making more money and having more fun with their tourism business dream.
There's good news and bad news.
The bad News first.
There is no magic pill to solve your tourism business and marketing questions and challenges…
The good News
Follow along with me via my emails, articles, podcasts and videos. I promise I will guide you with simple, proven, step-by-step marketing action tactics that will:
Increase your search engine ranking

Create a travel website that generated leads and sales

Improve your sales conversions – guaranteed

Get your happy clients recommending you in social media

Learn a simple system to get more excellent reviews in TripAdvisor, Yelp, Facebook, Google+ and more
I know your pain… 
I understand how challenging running a tourism, travel and hospitality business can be.   You have a ton of hats to wear; many are confusing, challenging and downright frustrating! 
Sometimes you need a pep talk, guidance, or just a kick in the butt! 
Right?
Remember, I am a tour operator too. I still run Las Animas Ecolodge with my brother in Baja, Mexico and on top of this I have other travel clients. Since 1994 I have consulted, coached and trained literally 1000's via my Travel Business Success podcast, YouTube videos, online courses, live online webinars and training's at travel conferences.
So I think I have a good understanding of your challenges and successes than most…
I may be a teacher, but I remain a constant student in the business, marketing and management of starting, growing and prospering in your business dream. Now and even in your exit strategy.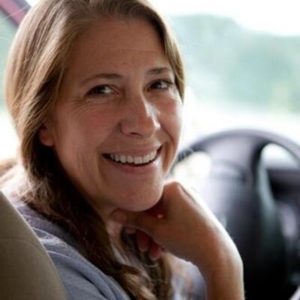 What's my first step Tim? Get Inspired
Learn How AK Tour Operator Doreen Increased Bookings 200% in One Season
So here's your pep talk, guidance and to opportunity to be inspired.

Listen to the short Travel Business Success Radio Podcast interview with Alaskan Tour Guides co-founder Doreen Toller.  Find out she and her husband Bob increased bookings 200% in season, in spite of HEAVY competition. And this is on top of previous year increases of over 45%.  These increases in bookings were worth more than double 6 figures!
Play Audio & Be Inspired Here
I know this is an older interview, but it is still very inspiring, tip filled and entertaining.  
In order to be motivated to learn and apply what I recommend you have to be confident this stuff actually works and you can do this yourself. Right?
Let me know your comments and questions about the interview with Doreen, the survey and your top challenges to grow your business.  The more I know, the more I can help you succeed.
2017 tourism industry Business Survey Winner: Douglas Carr: African Memory Photo Safari
Congratulations Douglas. You get free 1-year access to my Tourism Marketing Success online course (a $US$295 value). 
This step by step course is designed to help you generate more leads and sales conversions, simple and easy from your website and all your tourism marketing.   This very course is one of the tools Doreen and Bob used to radically increase their bookings and sales.