Find out why small to medium-size tourism, travel, and hospitality websites are losing ranking and traffic from Google changes and how to fix it.
Google Penalty Checker: How Travel Websites Can Recover from Google Penalties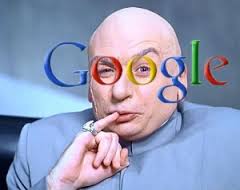 If you rely on Google for online traffic, major changes that impact your ranking, traffic and your travel business are happening now… If you haven't heard of Google's Panda, Penguin or the new "Hummingbird" search engine update, you need to wake up.
The sad truth is I know people who have lost over 50% of their organic traffic through Google. I should know, I am one of them. And I'm in the process of improving my ranking following the tips below gleaned from this interview. In this special Internet tourism marketing report travel, tourism and hospitality stakeholders will learn how can regain, keep and enhance your Google search engine ranking.
This is a part two of my interview with Brad Anderson, creator of the popular Google Penalty Checker, an important free online tool to evaluate your website relative to Google's search engine updates. In this tip filled interview, Brad and I look at:
How do the panda, Penguin and Hummingbird updates all fit together?
How does website content quality and currency (how recent is your content) impact rankings?
How does Google+ integrate into search results and why is this now important?
Why small to medium-size tourism, travel, and hospitality websites are particularly vulnerable to loosing ranking and traffic?
What specifically can you do to fix or repair Google penalties that you have on your travel, tourism or hospitality website?
Google Search Engine Penalty Help from Tourism Tim & Brad Anderson
http://www.youtube.com/watch?v=sd506fzoAME


6 Tips for Travel Websites to Fix Google Penalties

For this interview, I used one of my websites, which was negatively impacted by Google updates as an example of what can happen.  Follow along to see how I was impacted and what Brad recommends to start repairing and regaining ranking. This is super important for you too. Why? Because the same changes and improvements I need to make, chances are you do too. We will be looking at the Google Panda, Penguin and Hummingbird updates and penalties with specific tips on how to repair and enhance, especially in a social media world.
Here are six specific tip to help travel websites improve Google search engine ranking.
  1:   Start With the Most Negative Penalty First
In Google Penalty Checker find the most negative penalty, and apply best practices to get your biggest improvement faster and easier.
Word press sites with generic or static themes are most impacted because so many of them look the same. Small and medium-size tourism, travel, and hospitality businesses who have not updated or changed their website in a long time, are particularly vulnerable.
A solution often is a website update and redesign.
     2.    Bounce Rate and Website Usability
If your bounce rate is high, Google will penalize you and you will loose ranking. In this video Brad shares a revealing and scary tip about how your competitors can purposely increase your bounce rate and hurt your ranking. Do not miss this!
What is the ideal bounce rate? Brad says; "Lower than your competitors." I say, the lower the better. I shoot for 50% or lower.
How can you generate leads and sales conversions if most or your tourism website visitors stay less then 10 seconds? You can find out competitors bounce rate sometimes@Alexa.com or compete.com and yours via Google Analytics.
      3.   Mobile Travel Website Integration
If you want to keep or gain ranking in the future, you must integrate a mobile design into your online presence. If you don't, Google will penalize you.
Plus with now more than 50% of travel shoppers using mobile devices, if you don't have a mobile empowered website, chances are you're losing lots of quality prospects and sales. Period. Just look at your Google Analytics report and "Mobile" traffic to see both the percentage of overall traffic and how much FASTER your mobile visitors leave your site – if it is not "Mobile-friendly".
"Responsive" website design is the best and easiest method to make your site mobile empowered. Google has even endorsed this method as preferred to a separate mobile travel website.
Much, much more on mobile tourism Internet marketing to come because it is so incredibly important moving forward. What are your top mobile website questions? Place them below.
        4.    Link Quality and Quantity
If you have lots of inbound links from unrelated, poor quality websites like gambling, adult sites or even poor quality directories (paid and free), Google will lower your ranking.  So get rid of poor quality links. Brad shares in the video interview a great free tool and process Google offers in their "webmaster tools' to eliminate poor links that pull down you ranking.
Analyze your inbound link quality with an online tool like www.MajesticSEO.com
5.    Social. Social. Social
Anytime you can get your community to engage in your social media or website content with Likes, shares, comments, Tweets, G+, Pinterest shares and more helps your Google ranking. This is a vote of confidence, trust and authority in your website and business. This improves your ranking and more…
If you don't have social media interaction and establish authority and consumer trust, you will lose both ranking

AND

your website will not generate quality leads and sales conversion. A lose lose Internet tourism marketing strategy… What Brad and I share about in this video interview, is one of the most important concepts for you to understand to marketing tourism online.
To learn how to earn travel shoppers trust fast and easy so you will have more travel buyers

AND

social interactions to improve search engine ranking, check out my

Online Tourism Marketing Success Tips program

Be represented and active in ALL major social sharing sites. Emphasis is on Facebook, Google+, Twitter and Pinterest.
Add all social sharing buttons to you website, provide interesting useful content on a regular basis, and engage your clients with questions, ask for their opinions, inbound links and to share your content. (See below J)
 6.    Google Penalty Repair for Travel, Tourism & Hospitality Websites

What is Your Top Tourism marketing question or suggestion? Thanks for your questions, comments and social media sharing in the buttons and comment box below. I really appreciate a link pointed at my websites too. This helps me help you. Plus it helps my ranking too. See I practice what I preach J
If you want to participate in an

upcoming live online webinar workshop on how to improve your Google ranking and

get Free Travel Marketing & Tourism Business Training, sign up for Tourism Business Success (TBS) in the right hand column in this website. I'll keep you posted and provide occassional practical tips and tools to help you grow your tourism business dream guaranteed.