For over 13 years I was spoiled. I enjoyed high organic Google ranking.   I was in the top five for my top keyword phrases because I was studying and applying best practices in search engine optimization (SEO) on an ongoing basis. Then things changed…
First there was Panda. Then there was Penguin. Both key changes in how Google ranked websites in their search engine. My ranking started to slip in 2012.  Can you relate? Many travel and tourism clients I do marketing consulting with were getting hit too. Now in mid-September Google announced Hummingbird, the most significant change in their search engine algorithm in years.  Oh shit!
Lost Google Ranking? What's the Future of Ranking in Google?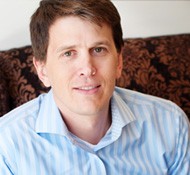 If you have lost Google ranking, or are trying to earn it in a super competitive, ever-changing world, you cannot afford to miss this two-part interview with Brad Anderson founder of the Google penalty Checker online tool.  In this tip filled interview and mini-training we discuss changes in Google's search engine, and most specifically, what the current and future strategy must be to earn and keep top Google ranking.
In a nutshell, earning top Google search engine results for tourism and travel marketers will be a fusion of social media interactivity, providing quality updated relevant content and establishing yourself as authority and a trusted source.
Been Penalized in Google?
Here's How to Find Out & Fix Your Search Engine Ranking
http://www.youtube.com/watch?v=sd506fzoAME
Google's Future: Search Engine" vs. "Recommendation Engine".
One of the most amazing things that Brad shares is the concept that Google is evolving from a "search engine" to a " recommendation engine".  Meaning it's not going to be so much about keywords, although their still important, showing up in top search engine results will be more about your authority, trust and providing relevant resources to marketplace.
Sound at all familiar? I've been preaching for years that communicating credibility and trust fast in your website marketing communications, was one of the most influential and proven strategies to convert travel shoppers into travel buyers.  Now it appears it's going to help travel providers and vendors websites ranking too. 
Brad and I cover so much important material about his Google Penalty Checker and specific methods to regain ranking, earn ranking or keep ranking, I broke this into two separate tourism marketing TV interviews. I worked hard to make the information both practical and useful for new as well as seasoned online travel marketers.
And to show you I am constantly learning too, I even reveal how I have been negatively impacted with one of my websites and look at ways I can improve my ranking. I urge you to watch, read, take notes and ask questions and make comments below.  Learning it is earning.
 Tourism Marketing TV interview & Mini-Training Highlights:
What Fruition's Google Penalty checker is and how to use it.

How to get free trial access to Google Penalty checker tool

What Google algorithm changes mean for tourism businesses Search engine results

Why localization and personalization are becoming more important.

What is "Authorship" and why it will continue to gain momentum

Google's first real push into social media with Google+ (G+)

The integration of G+ with organic search engine ranking results
Don't miss part two of this Google search engine ranking interview and many training.  Brad and I will be sharing specific tips and free resources to help people track and improve their ranking impacted by panda, and when and Hummingbird.
What is your biggest Google Search Engine Question or Challenge?
Please post your biggest questions, comments and experiences about your search engine marketing and Google search engines in the comments box below.  And as always thank you so much for liking and sharing this content and Facebook, sharing it in Google plus, twitter and LinkedIn. Everybody wins.