Small Hotel Marketing
How to Increase Your Bookings and Positive Reviews for Hotels, Lodges & Tour Operators
What is the #1 thing that nearly 100% of travel shoppers do BEFORE they book a tour, resort, hotel or decide where to go? Find out below & prosper.

Over the last 22 years I have interviewed or consulted with over one hundred global travel, tourism and hospitality professionals, especially the high-end market. I have learned many things.
One thing I can tell you for sure is, almost 100% of travel consumers who actually made a travel or leisure purchasing decision, read social media reviews.
It is positive reviews (called "social proof") that are one of the key influences that help travel shoppers choose one operator or one property over the other.
So what are the secrets to getting more positive reviews and more bookings? How can you improve your tour operation or small hotel marketing?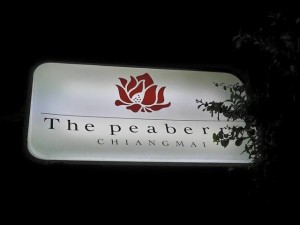 Read on and listen to Travel Business Success Podcast #55 below for a short interview with the manager of the Peaberry hotel, a small Thailand hotel in Chaing Mai my wife and I stayed at. I noticed that they had very high ranking in TripAdvisor as well as Booking.com, and stays busy year round, in spite of a VERY competitive local lodging market. I was delighted the manager Kishore Ladsaria, was willing to share with you and me some of his secrets to small hotel marketing success. I've included the actual transcript of the interview to read, learn and prosper.
Travel Business Success #55: Summary Highlights
What is the foundation  of everything they do to increase bookings and positive social media reviews?
What is their strategy on communication right from the first exposure to the new potential guest that helps generate more bookings?
How long should the average response time be when get an e-mail?
Kishore share secrets on how to train and motivate your staff to be so customer-oriented.
What is "internal customer service" and why is it one of the most important investments you should make in your tourism business?
Why are reviews in Tripadvisor, Yelp, Booking.com, etc. one of the key influential things that convert travel shoppers into travel buyers of one operator or one property over the other?
What is your #1 customer service question or suggestion?
 Please post them below the audio player at the bottom of the page in the Facebook Comments window. We'll get back to you with more answers and advice.
Click on Player to Hear or Download Travel Business Success