How to Radically Increase Your Tourism Website Leads and Sales Simple & Easy, and at No Cost with a Tourism Freemium
Watch this short video today and learn how to provide tips and advice, that you are already an expert in, and capture 200% more prospects from your website, with no additional traffic or cost.
Tourism Website Marketing Fact:
80% to 90% or more of your prospective customers that come to your website, leave your site, and do not provide you any contact info. This does not give you the opportunity to develop a relationship with them that may result in a new booking over time.
This is a big bummer, but something you can easily change by simply providing a tourism freemium. Read this blog post and watch this short video to learn what a tourism freemium is, how to create one fast and easy and watch your leads and sales radically increase.
What is a Tourism Freemium?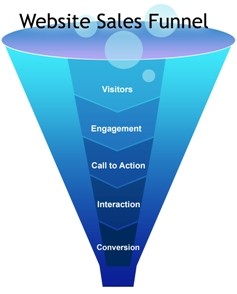 A tourism freemium is free information, offers, incentives, etc. your travel website visitor would find useful they get for free in exchange for their email.  This could be free travel tips, expert advice on your destination or sport, offers for discounts or bonuses, tests or surveys, "Top list", contest, etc.
What a tourism freemium" is not, is a sign up for a newsletter or overt sales pitch.  They are helpful and useful to your best prospects. It's about providing value up front, demonstrating expertise and building relationships.
What a good tourism freemium does is helps you turn a web visitor into a lead that you can convert into a booking over time through continued relationship building. This is usually done via a series of emails, podcasts, videos, etc. This is called a "website sales funnel".

You put a lot of effort into your travel website marketing and often even more money into website traffic generation. Right?
Watch this short tourism freemium case study video to learn how you too can use this smart and simple tactic for your tourism, travel or hospitality website to generate more leads and sales – without extra costs or more traffic.
How to Convert Travel Website Visitors into Leads and Sales
I asked fellow tour operators in the Tour Operators United Facebook page to provide me some sample of how they were using tourism freemium in their tour websites to generate more leads and got three good samples. In this short tourism freemium case study video, here's one that ?Marta Laurent Veciana owner of Forever Barcelona uses successful to capture a HUGE increase in leads from her website on Barcelona tours.
Although Marta did a good job in creating her free travel tips, how you present them and deliver this info can increase the consumption of your free tips, and subsequently your booking 200% or more.  Watch this short video as I go through Marta's website and email option procedure and show you and her some simple change that will radically improve the success of your tourism freemium.
Marta's tourism freemium does two things. People interested in Barcelona travel opt-in to receive a email series with the best tips to help people prepare their Barcelona trip so they don't need to do all the research work. She also sends them weekly tips or recommendations that will help future Barcelona travelers.
These tips are not heavy on trying to sell. Her goal is to serve, but she does mention her related tours or include an affiliate link when it makes sense.
What Marta's free Barcelona travel tips do is automatically over time show her expertise and her dedication to helping Barcelona tourist. This develops trust which turns strangers into friends, and friends into customers over time.  So when recipients of Marta's travel tips are ready to book a Barcelona tour, what do you think the odds are that Marta will be on the top of the list of tour experts they will contact first?  Very high.
Free Tourism Marketing Tips and Videos You Will Like
When I provide you free tourism marketing tips and videos like this, my goal is the same as Marta's. Be in service, help you learn from my over 25 years of tourism business and marketing experience and develop trust if my ideas and help resonate with you.  Let me know below what you think…?
Here's another tourism freemium example I created to help you see if your travel website will generate lots of leads and sales or if it is doomed to struggle.

Find out fast & easy if your travel website will book trips or is doomed to struggle…
Do you have questions or examples of tourism freemium? Place them in the Facebook comments box below. Thanks for sharing this page and your comments. 🙂