5 Reasons Why Tim Loves Google Adwords

for Fast & Effective Travel Marketing Success
If you are considering the travel industry or are a seasoned tourism marketing professionals, you cannot afford not to listen to the following short advice.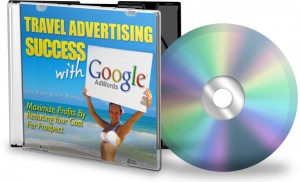 In less then 15 minutes you'll learn how to set up a Google AdWords account, INCREASE YOUR PROSPECTS AND PROFITS and get access to a FREE: E-marketing Mini-course guaranteed to improve your sales, arrivals and travel business success.
—– AVOID WASTED TRAVEL ADVERTISING —–
This short audio training Podcast will save you ton's of heartache and wasted money on travel advertising.
The audio quality is not fancy — but the advice is very real from a seasoned travel professional who has helped 100's of travel businesses globally increase sales, profits and lower marketing costs.
Please listen and following the easy advice and then download the free mini-course.
Tim Recommends this FR+EE Mini-Course

5 Days to Tourism Marketing Success with Google AdWords Advertising
Click Here Now for Free 5-day Mini-Course

Do You Want Answers and Help on Your Top Travel & Hospitality
Questions, Needs & Career?
Got a Topic or  Want to be Considered as a Guest on my Online Radio Shows?
Here's three ways for you to get help. Do one or all.
Please make a comment or question on the Travel Business Success show notes.

Please Call my "Ask Tourism Tim" Q&A Line: 214-615-6505 ext. 4981


Consulting, Training, Upcoming Tele-Seminars & Coaching: 800-707-7570
Click the Arrow to Play  Show