How to Automate Your Relationships and



Sell More Travel with 11 Top E-Mail Marketing Tips



by "Tourism" Tim Warren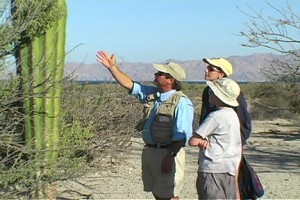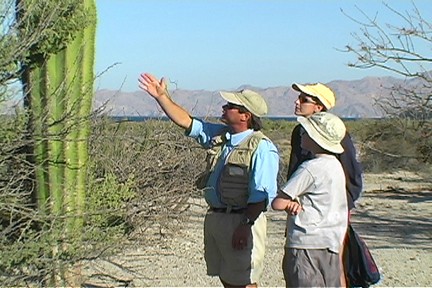 Imagine you were able to communicate with your best travel prospects and clients automatically with useful information they wanted that increased your sales conversion and profits, cost you next to nothing, and did not even have to be in the office to do it…
That's what state of the art travel E-mail marketing communications can do for you when done right.
Automatic Permission-Based Relationship Building with E-mail
Here's an example of automatic relationship and revenue building with E-mail marketing systems. I have a free business and marketing mini-course for travel & hospitality professionals, called Tourism Business Success (TBS) that is delivered via a auto-responder e-mail system that people subscribe to (opt-in) at my online radio training community; TravelBusinessSuccess.com. ( on this page on the right hand side)
This subscriber get useful information automatically from me with their name merged into the content so it is more personalized. Because their name is merged in the content, it appears I custom wrote the e-mail just for them. I get thank you E-mails regularly for the in-depth help they got from the course. Yet, I know in advance exactly what you will get from me for the first 91 days because I wrote all the E-mail training modules previously with travel business, tourism marketing and hospitality industry content I knew travel professionals needed to succeed.
This mini-course that is helping over 10,00 global travel professionals, has increased my relationship, sales of my educational products and consulting project automatically. As savvy marketers you can increase sales and save time via low cost and easy to use E-mail marketing systems too.
Profitable Travel E-mail Marketing Tips

Although 90% or more of all travel and vacations are researched online, do your prospects instantly make a booking the first time they come across your website?
Probably not, especially if your travel offering is more than a small investment.
Your prospects want to know that you are a good choice, you have what they seek, you are knowledgeable and feel good about the relationship they are starting with you. Nothing beats a well executed automatic E-mail system to build credibility, relationships and sales, especially when you know what your market wants.
Travel Marketing Can Be Easy
What is the best way to find out what your market wants? ASK!
The best way is to ask you clients and prospects with off and online surveys. When you know their top questions issues and concerns, then build e-mail information campaign that meets the needs of your market. Another good E-mail campaign format is to answer frequently asked questions you get from prospects.  Even though you may be giving the market what it wants in your E-mail campaign, getting and keep subscribers is key to building a profitable list.
Top 11 Travel E-mail Marketing Tips for Success
1. Use incentive and "Freemiums" (useful free information your prospects will find helpful about your destination or type of travel) This will increase opt-in subscribers guaranteed.

2. Make it easy for prospects to opt-in or opt-out of your e-mail broadcasts.

3. Merge the subscribers first name into the subject line of all e-mails to increase open rate.

4. Use a grabbing headline or question in the subject to get people to open it

5. Mail merge subscribers name into content at least once

6. Broadcast useful and helpful Evergreen (not dated) content

7. Broadcast special events

8. Use E-mail marketing as a "Actionator", call to action tool with Limited space, time and  Last minute deals offerings

9. Integrate written and audio testimonials and photos of happy guests into your E-mails

10. Ask your market what they want and need with survey's

11. Keep your contact regular and ongoing, no less then 1 a month.
Always focus on helping your audience and you'll earn new customers guaranteed.
What to look for in a E-Mail Marketing System
Working with an experienced e-marketing supplier is key to make this marketing tool as fast and easy for you to use. Two of the most widely used system in the travel industry is: Constant Contact and www.travel-marketing-central.com (aweber). I love technology to market travel especially when suppliers provide proven tools and resources.
Here's a List of Features of Top E-mail Marketing Suppliers:
Live and recorded Training & tech support

Text & HTML Templates

Unlimited auto-responders so you can segment your mailings

Ability to do unlimited broadcast announcements

High deliverability rate

Canned Spam compliant

Easy opt in and opt out forms

Tracking software to measure open rates

Built in survey so you can better serve clients needs
E-mail marketing can be one of the of the fastest, lowest cost relationship and business building tools you will ever do.
Travel Email Marketing Tips & Free Trial
About the Author
'Tourism Tim" Warren is the publisher and host of the travel & Hospitality Industry award winning online radio training show; Travel Business Success.com Radio Podcast dedicated to helping current and future travel pro's succeed. To hear and subscribe for FREE to Tim's audio & video tips and get his business and marketing mini-course, Tourism Business Success (TBS) go to http://www.TravelBusinessSuccess.com or call 800-707-7570.